---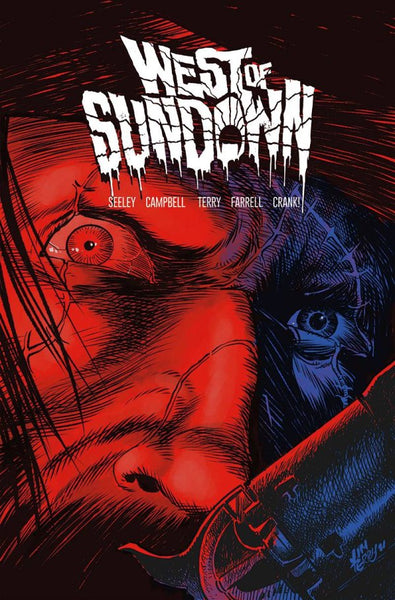 West of Sundown Vol 1 - Out Beyond the Dust N' Dark Tpb
Vault Comics
---
From Dusk Till Dawn and American Vampire meet The League of Extraordinary Gentlemen in this terrifying tale of the Old West, survival, blood, and monsters.

La Sangre es la Vida

A beautiful vampire must flee monster slayers in New York City and reclaim the ancestral soil that restores her undead flesh. But the world has changed since she was reborn in the New Mexico desert, and now, Constance Der Abend and her loyal assistant Dooley, must adapt to life in the rough frontier town of Sangre De Moro, where all sorts of monsters have settled.

West of Sundown - where Hammer Horror and literary monsters stake their claim in old New Mexico.

A Western tale of survival starring a cast of literary horrors from the diabolical minds of Tim Seeley (Hack/Slash, Vampire: The Masquerade, Money Shot), Aaron Campbell (Hellblazer, Infidel), and Jim Terry (Vampirella, Come Home, Indio)!

For fans of Westworld, Red Dead Redemption, American Vampire, The League of Extraordinary Gentlemen, Hammer Horror films, Universal monsters, and Preacher!

Collects the entire 5-issue first arc of the smash-hit series!
---
More from this collection