---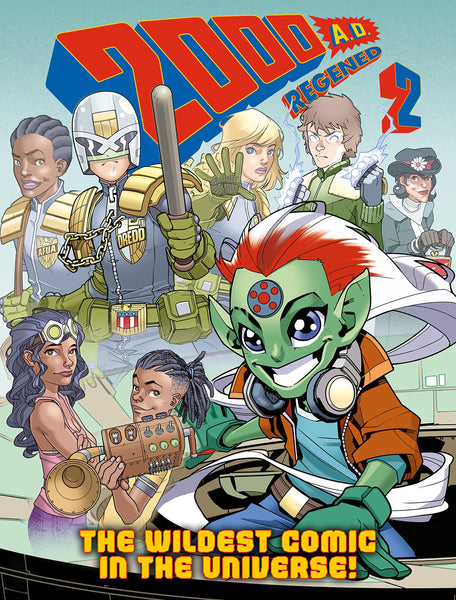 2000 AD - REGENED VOL 2 TPB
REBELLION 2000AD
---
2000 AD Regened is a thrill-powered collection for earthlets of all ages, featuring your favourite 2000 AD characters!
Reimagined versions of classic characters like Dredd, Judge Anderson and Johnny Alpha star in action packed adventures alongside brand new characters, specially created for a younger audience.
It's a race against time as Cadet Dredd and his clone brother Rico have to defuse a hostage situation in 'Bad Seeds'. When Judge Anderson encounters a malevolent force trying to turn the kids of Mega-City One into swots she has to RESTORE mayhem to the streets.
Other characters include Pandora Perfect: futuristic criminal, terrible babysitter and all round bad 'un, teenage mutant bounty hunter Johnny Alpha and the return of ghostbusting duo Finder and Keeper.
All this and more in the second volume of 2000 AD's celebrated series of all-ages science fiction stories!
---
More from this collection