---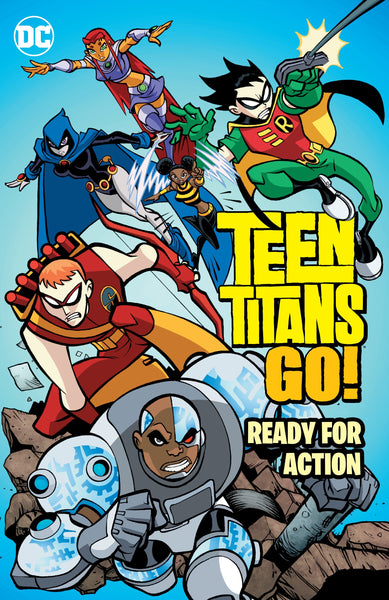 TEEN TITANS GO! - READY FOR ACTION TPB
DC Comics
---
On your mark, get set--Teen Titans GO! You don't have to be over 18 to be a superhero! Robin, Beast Boy, Raven, Cyborg and Starfire are back fighting bad guys and eating pizza in these six epic tales.
Rock 'n' roll zombies. Killer video games. A gigantic green monster. An evil book. The return of Red X. The Teen Titans swap powers. Multiplying villains! What more could you ask for?
The teen superheroes from Jump City tackle all this and more in this exciting all-ages graphic novel, collecting TEEN TITANS GO! #19-25.
---
More from this collection