---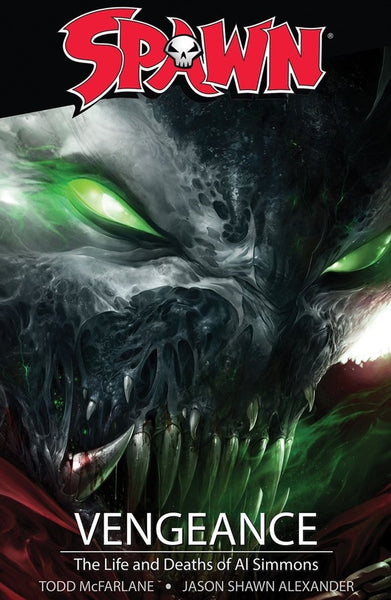 Spawn - Vengeance Tpb (2022)
Image Comics
---
VENGEANCE and the LIFE and DEATH of AL SIMMONS!
Al Simmons ups the pressure in his war with Heaven and Hell.
As Spawn and his twisted new allies—Overtkill, Cy-Gor, The Curse, and The Freak—challenge the powers that be, Al confronts the one enemy he has been hunting since his return…the sinister demon responsible for his true love's murder.
Also contains the hit "History of Spawn" from SPAWN #296–297, which recounts Al Simmons' life as a soldier, and his death and afterlife as the anti-hero Spawn.
Collects SPAWN #291-297
---
More from this collection