---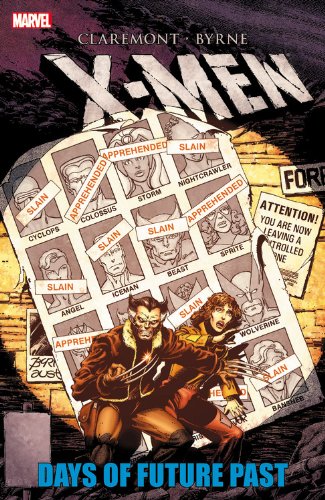 X-MEN - DAYS OF FUTURE PAST TPB (NEW PRINTING)
Marvel Comics
---
It was the best of times, it was the worst of times.
The sensational creative team of Chris Claremont and John Byrne followed their industry-changing 'Dark Phoenix Saga' with the equally revolutionary 'Days of Future Past'! Relive the legendary first journey into the then far-off dystopian future of 2013 - where Sentinels stalk the Earth, and the X-Men were mutantkind's only hope…until they died!
This all-time classic is collected alongside more unforgettable tales from the climax of the Claremont/Byrne run, including the funeral of Jean Grey! The return of Alpha Flight, in deadly battle with the Wendigo! And Kitty Pryde getting a demon for Christmas?!
Plus: Future star John Romita Jr. shows his artistic chops when the sorceress Margali Szardos sends the X-Men to hell!
Collecting X-MEN (1963) #138-141, UNCANNY X-MEN (1981) #142-143 and X-MEN ANNUAL (1970) #4.
Rated T+
---
More from this collection