---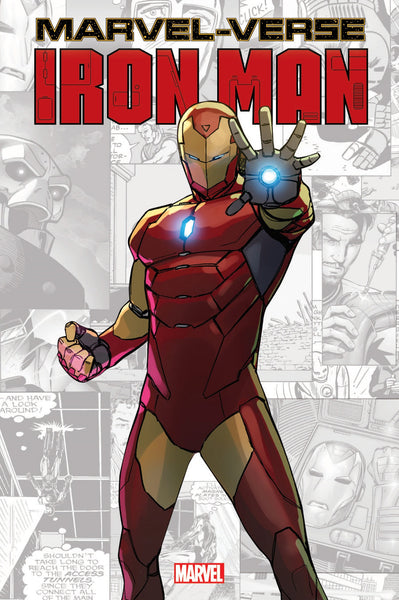 Marvel-Verse : Iron Man Tpb
Marvel Comics
---
Iron Man is one of the greatest heroes in the Marvel-Verse - and these are some of his most action-packed adventures!
When the genius Tony Stark is held captive and forced to make weapons, his best chance of escape lies in building the greatest weapon of all - the very first version of the Iron Man armor! Then, Shellhead meets Webhead as Iron Man and Spider-Man team up to take down the deadly Radioactive Man!
And when Tony Stark makes a dramatic public return to start the next chapter of his business life, a newly-souped up Iron Man finds himself targeted for death! Finally, does Iron Man stand a ghost of a chance battling the Marvel-Verse's most fearsome armored foe - the dastardly Doctor Doom?!
Collecting MARVEL ADVENTURES IRON MAN (2007) 1, 7; IRON MAN (1968) 234; IRON MAN (1998) 1.
---
More from this collection