---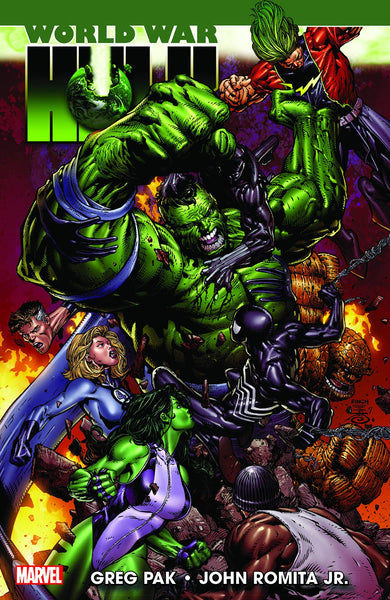 Hulk - World War Hulk Tpb
Marvel Comics
---
An epic story of anger unbound!
Exiled by a group of Marvel heroes to the savage alien planet of Sakaar, the Hulk raged, bled and conquered - rising from slave to gladiator to king.
Now the Hulk returns to Earth to wreak his terrible vengeance on Iron Man, Reed Richards, Doctor Strange and Black Bolt - and anyone else who gets in the way.
Stronger than ever, accompanied by his monstrous Warbound gladiator allies, and possessed by the fi ercest and purest rage imaginable, the Hulk may just tear this stupid planet in half.

Collecting WORLD WAR HULK #1-5.
---
More from this collection