---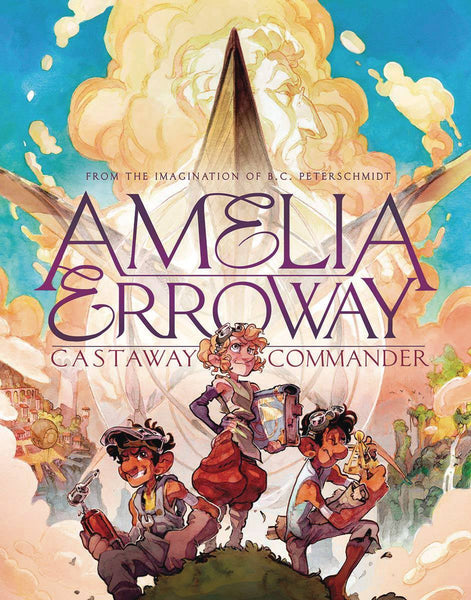 AMELIA ERROWAY VOL 01 - CASTAWAY COMMANDER GN
Scholastic
---
(W) BC Peterschmidt (A) BC Peterschmidt
Forbidden to become a pilot by her overprotective father, Amelia Erroway yearns to command her own airship.
To prove her worth, she sets off alone on her father's prized craft. But disaster strikes: A fierce storm crashes her ship in uncharted lands and Amelia, now a castaway, must use her wits to survive.
With the help of Rastor and Fynley, brothers who live deep in the Juniper rainforest, Amelia is determined to repair her airship and, with her newly formed crew, fly home. 
---
More from this collection