---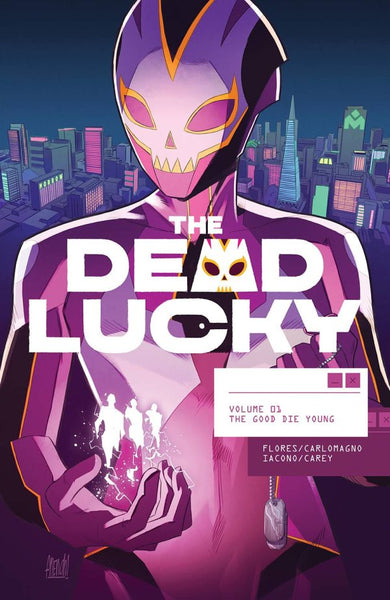 Dead Lucky Vol 1 - The Good Die Young Tpb (2023)
Image Comics
---
(W) Melissa Flores (A/CA) French Carlomagno.
San Francisco is changing.
Tech consortium MORROW is buying up land, their peacekeeper robots looming on every corner-and wherever Morrow isn't, the local gangs are. Bibiana Lopez-Yang is changing too. The incident in Afghanistan that killed her platoon left her able to control electricity-and haunted by the ghosts of those she lost. With some unlikely friends, Bibi might just have a chance to save her city. But against an enemy this powerful, it won't be enough to be good. She'll have to be lucky. MELISSA FLORES (Mighty Morphin Power Rangers) and FRENCH CARLOMAGNO (RADIANT BLACK) bring you the latest superhero story from the MASSIVE-VERSE!
THE DEAD LUCKY is a Massive-Verse series.
Collects THE DEAD LUCKY #1-6
---
More from this collection