---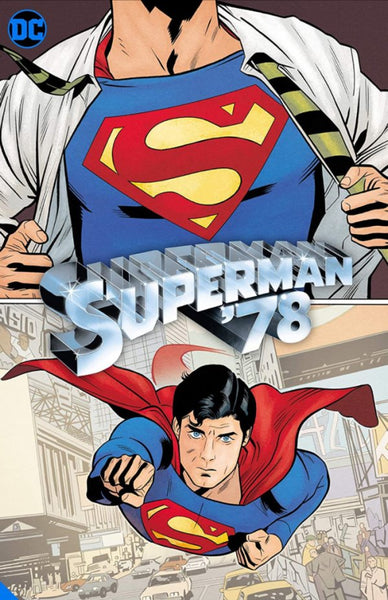 Superman '78 HC (2022)
DC Comics
---
(W) Robert Venditti (A/CA) Wilfredo Torres.
Fly into director Richard Donner's Superman once more in Superman '78!
Written by Robert Venditti (Superman: Man of Tomorrow) and drawn by Wilfredo Torres (Batman '66), Superman '78 tells a brand-new adventure in the world of the beloved film.
A bright, shining day in Metropolis is interrupted by a mysterious drone that crash-lands in the city and starts wreaking havoc.
This looks like a job for Superman!
But where did the metallic menace come from, what is its purpose, and who is Brainiac?
As Metropolis is invaded by this being and its mechanical drones, Superman must make a life-changing sacrifice and leave Earth once and for all.
But once aboard Brainiac's ship, the Man of Steel finds he might not be the last son of Krypton as he believed.
This volume collects issues #1-6 of the hit miniseries Superman '78!
---
More from this collection