---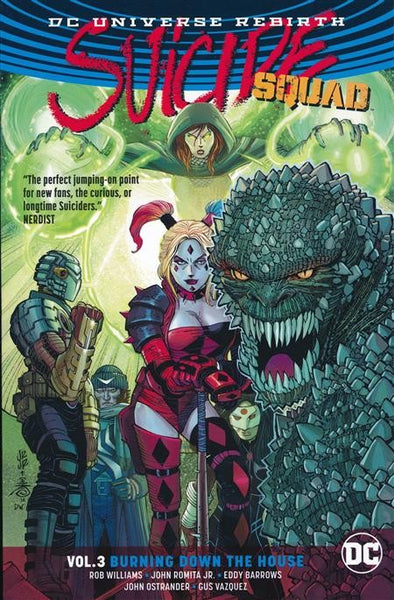 Suicide Squad Vol 3 (Rebirth) - Burning Down the House Tpb
DC Comics
---
Spinning directly out of the events of JUSTICE LEAGUE VS. SUICIDE SQUAD!
Hidden somewhere deep within the world is a burning flame.
It's a fire fueled by hatred, by rage and by vengeance. Used, abused and left for dead, the greatest foe the Suicide Squad has ever faced returns to burn down the world Amanda Waller has given everything to protect.
And when a retired American politician is taken to Europe and tried for alleged war crimes, the Suicide Squad must recover him from an allied nation before terrible truths are revealed.
Collects SUICIDE SQUAD #11-15 and the WAR CRIMES special.
---
More from this collection