---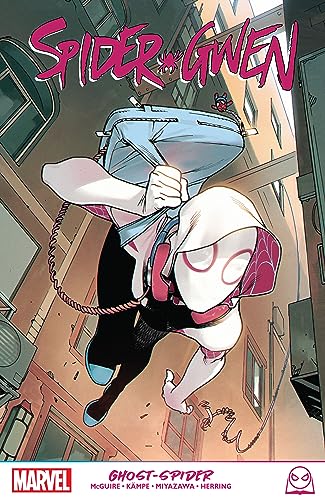 Spider-Gwen - Ghost-Spider Complete Series Tpb (2023)
Marvel Comics
---
SPIDER-GEDDON rocks Gwen Stacy's world!
As her fellow Spiders battle the vicious Inheritors, Gwen finds herself exiled to a parallel dimension!
Can she help stop the Inheritors from wreaking havoc across the Web of Life and Destiny?
Or will she fall before one of her most personal enemies yet: the Gwen Goblin?!
Meanwhile, Mary Jane's perfectionist vision for their band is driving Gwen crazy…her father is pressuring her to return to school…and something sinister is stalking the streets of New York. Can Gwen track down the thing that goes bump in the night?
Or will she become one more victim of the Man-Wolf?! Plus: Gwen teams up with Spider-Man - and finally embraces her new codename!
Collecting SPIDER-GEDDON: GHOST-SPIDER VIDEO COMIC and SPIDER-GWEN: GHOST-SPIDER #1-10.
---
More from this collection