---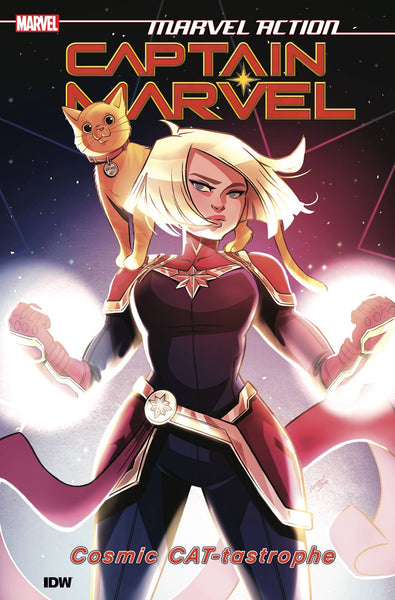 MARVEL ACTION - CAPTAIN MARVEL BOOK 01 - CAT-TASTROPHE TPB
IDW PUBLISHING
---
(W) Sam Maggs (A/CA) Sweeney Boo
Carol Danvers' quiet night with BFF Jessica Drew (a.k.a. Spider-Woman) takes a cat-astrophic turn when Manhattan's bodegas are suddenly overrun by a host of angry felines!
And not just any felines-Flerkens, the most terrifying, pocket-dimension-holding, tentacle-devouring kitty-look-alikes in the entire universe!
It's a Flerken invasion in the latest addition to the Marvel Action banner!
---
More from this collection