---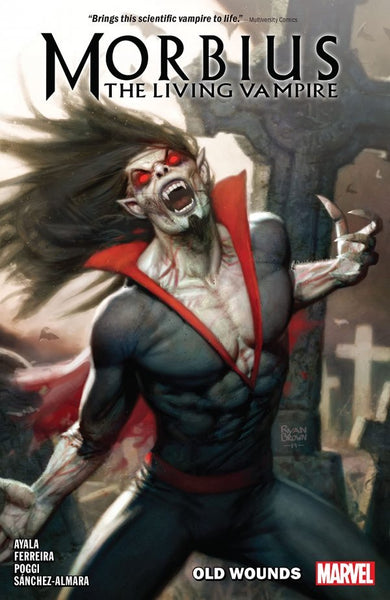 Morbius Vol 1 - Old Wounds Tpb
Marvel Comics
---
Morbius is the Living Vampire…but is he more?
For years, Nobel Prize-winning biologist Dr. Michael Morbius has been struggling to find a cure for his unique case of vampirism. Now, for the first time in longer than he can remember, his salvation may be tantalizingly within reach! But the path to regaining his humanity is littered with dangers — and worse! In a leap of faith and desperation, Morbius takes matters into his own hands — but the results are monstrous, and now his lust for blood threatens to overwhelm him like never before! Old-school Marvel villain the Melter has resurfaced at just the wrong time — and he just might become the first in a long line of victims in the reinvigorated vampire's bloody path! Michael Morbius only wanted his soul back, but how much will it cost?
Collecting MORBIUS (2019) #1-5.
---
More from this collection