---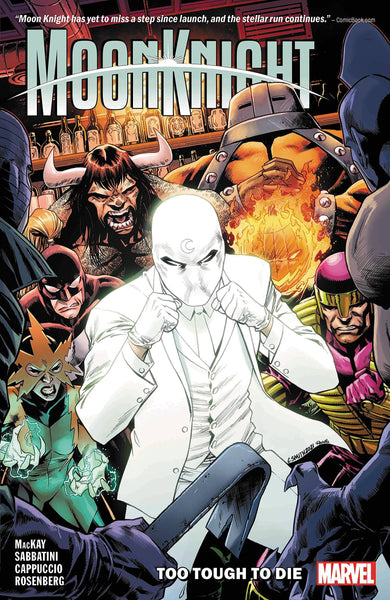 Moon Knight Vol 2 - Too Tough To Die Tpb
Marvel Comics
---
How can Marc Spector fight someone no one knows?
Out for blood, Moon Knight hits the streets armed with only a name: Zodiac!
But sometimes the streets hit back - and Marc, fighting his way through the underworld to answer a question he's barely grasped, had better watch his back!
Then, when an unnatural labyrinth swallows up his people, Moon Knight faces an impossible challenge! And as an assassin infiltrates the Midnight Mission, another hidden enemy strikes where Marc is most vulnerable.
Attacked on two fronts, the Fist of Khonshu is on the defensive - but that's where he's most dangerous!
Plus: Arrested during the DEVIL'S REIGN event, Moon Knight must fight for survival in a high-tech prison filled with the very criminals he helped put away!
Collecting MOON KNIGHT (2021) #7-12 and DEVIL'S REIGN: MOON KNIGHT. Rated T+
---
More from this collection