---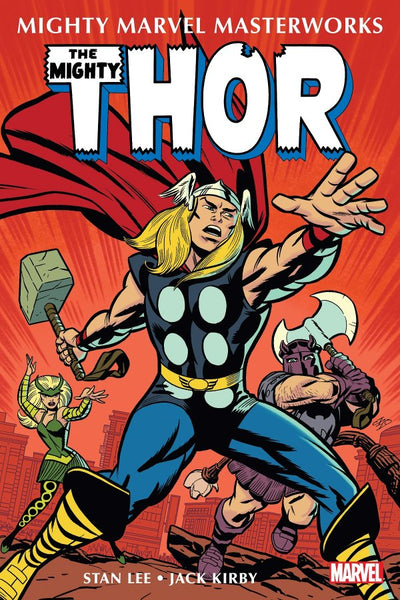 Mighty Marvel Masterworks - The Mighty Thor Vol 2 - The Invasion of Asgard Tpb
Marvel Comics
---
The stories that built the Marvel Universe, from the brilliant minds of legendary creators – now available in an accessible new format the whole family can enjoy!
As Stan Lee and Jack Kirby's Asgardian saga kicks into high gear, witness the evolution of Thor and the introduction of more of his classic cast of characters! In this volume, you'll behold the return of Zarrko the Tomorrow Man, the Cobra and Mister Hyde – while witnessing the debuts of the Enchantress, the Executioner and the Grey Gargoyle!
And to top it all off, Thor battles the mutant master of magnetism, Magneto – and renews rivalries with his trickster brother, Loki, alongside Doctor Strange! Plus: Titanic "Tales of Asgard" reveal the untold history of the Norse gods!

Collecting JOURNEY INTO MYSTERY (1952) #101-104 (A & C stories) and #105-110.
---
More from this collection