---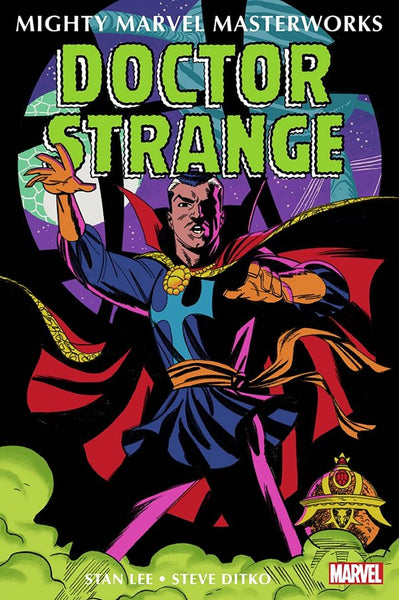 Mighty Marvel Masterworks - Doctor Strange Vol 1 - The World Beyond Tpb
Marvel Comics
---
The stories that built the Marvel Universe, from the brilliant minds of legendary creators — now available in an accessible new format the whole family can enjoy!
Dr. Stephen Strange is a once-brilliant surgeon whose own failings left his hands in ruins and his career in tatters. He desperately sought a cure, but found so much more instead. Now, Doctor Strange is the Master of the Mystic Arts, Earth's Sorcerer Supreme — mankind's only hope against dark and otherworldly forces!
From Strange's wicked rival Baron Mordo to the Dread Dormammu, ruler of the Dark Dimension, prepare to have your horizons widened by the mind-boggling mystic realms on display in these strange tales from Stan Lee and Steve Ditko's spellbinding, visionary run!

Collecting material from STRANGE TALES (1951) #110-111 and #114-129.
---
More from this collection