---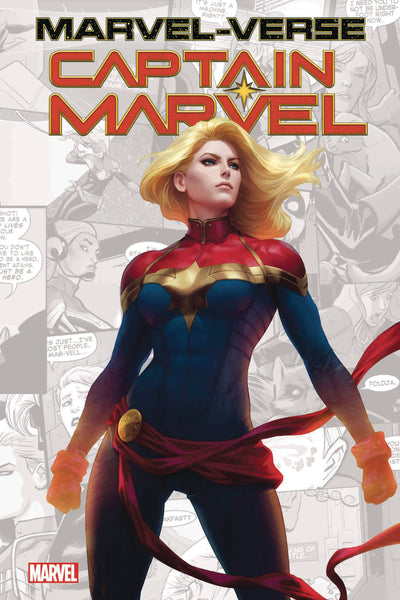 Marvel-Verse : Captain Marvel Tpb
Marvel Comics
---
Carol Danvers flies higher, further, faster than anyone in the Marvel-Verse - and these are the stories that prove it!
First, the world's greatest super hero teams up with the friendly neighborhood Spider-Man - but they're about to have their hands full with the attack of a 50-foot tall redheaded madwoman! Then, everyone loves Carol's adorable cat, Chewie - but is there more to this feisty feline than meets the eye? And just what is a Flerken anyway? In space, no one can hear you meow!
And the modern-day Captain Marvel shares an adventure through time with someone she never thought she would see again - her fallen friend and inspiration, the Kree legend named Mar-Vell!
Collecting AVENGING SPIDER-MAN #9-10, CAPTAIN MARVEL (2014) #7-8 and GENERATIONS: CAPTAIN MARVEL AND CAPTAIN MAR-VELL.
---
More from this collection