---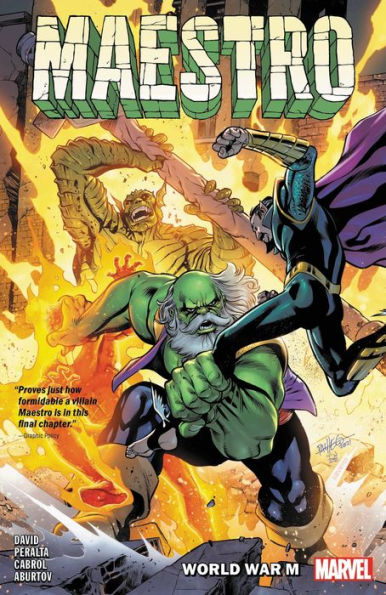 Maestro - World War M Tpb
Marvel Comics
---
The final chapter of Peter David's epic prequel trilogy!
A.I.M., the Pantheon and even Doctor Doom have all fallen before his might.
Finally, the Maestro - the gamma-spawned tyrant once known as the Hulk - can reign over his kingdom of Dystopia with a firm green fist.
But there are greater threats still lurking in the arid landscape of this ruined Earth, and even the Maestro didn't count on the Abomination rising from the dead and forming an alliance with the Sub-Mariner and a vengeance-crazed Doom!
When Emil Blonsky turns out to be just the opening salvo of a larger attack, can the Maestro continue to out-smash and outwit the forces that want him dead?
Prepare for World War M!
Collecting MAESTRO: WORLD WAR M #1-5. Rated T+
---
More from this collection