---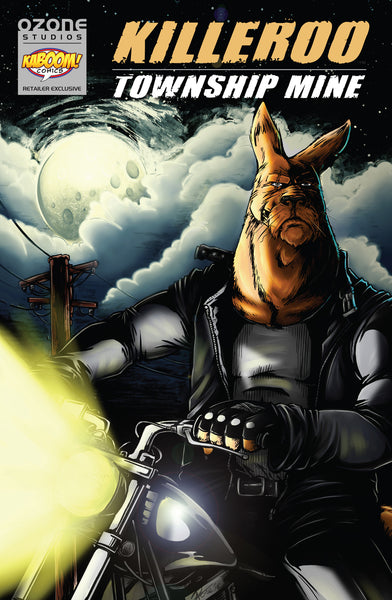 Killeroo - Township Mine
Kaboom Comics & Collectables
---
What happens when government corruption and corporate greed outweigh the rights of a small aboriginal community - who's going to stop them?
A remastered collected edition of the story by Darren Close and Adam Rose (as originally presented in serialised form in MELBOURNE COMICS QUARTERLY 2-4).
With 5 additional pages of art and a revised script, as well as a sketchbook section, letters page and a peek at the new HUNTED story, this is an integral part of your complete Killeroo collection!
---
More from this collection