---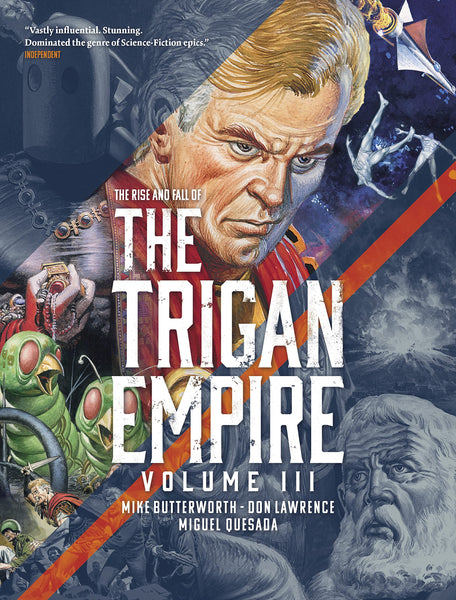 The Rise and Fall of the Trigan Empire : Volume III
Rebellion
---
The best-selling Treasury of British Comics archival series
The Rise and Fall of the Trigan Empire
 reaches its third thrilling volume.
The third thrilling omnibus of the lost Sci-Fi classic from the sixties that the New York Times noted had "highly detailed visions of fantastic worlds"
This is the epic story of the Trigan Empire's rise and fall, and of how Trigo, often alone, had to fend off usurpers and monstrous threats to save his people. The lush painted comic art that Don Lawrence produced in this period would solidify him as one of the greatest comic book artists of all time.
Collected within are all the Trigan Empire stories published in chronological order including the never before reprinted short stories not illustrated by Don Lawrence, to give you the complete saga of the Trigan Empire.
---
More from this collection