---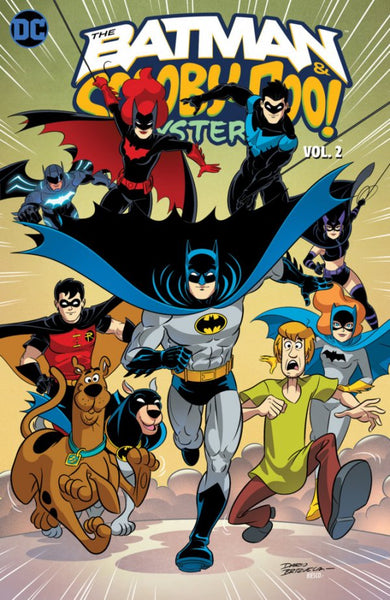 Batman & Scooby-Doo Mysteries Vol 2 Tpb
DC Comics
---
(W) Ivan Cohen, Sholly Fisch (A) Dario Brizuela, Randy Elliott, Scott Jeral.
Batman is the DC Universe's greatest detective, but he still needs help!
The teen sleuths of Mystery Inc. and their faithful hound Scooby-Doo are always willing to lend a hand...mostly to pull off various miscreants' masks!
Their adventures continue as the Caped Crusader and the curious canine tackle dognappers, Riddlers, Creepers, and villains galore!
Collects The Batman & Scooby-Doo Mysteries #7-12.
---
More from this collection